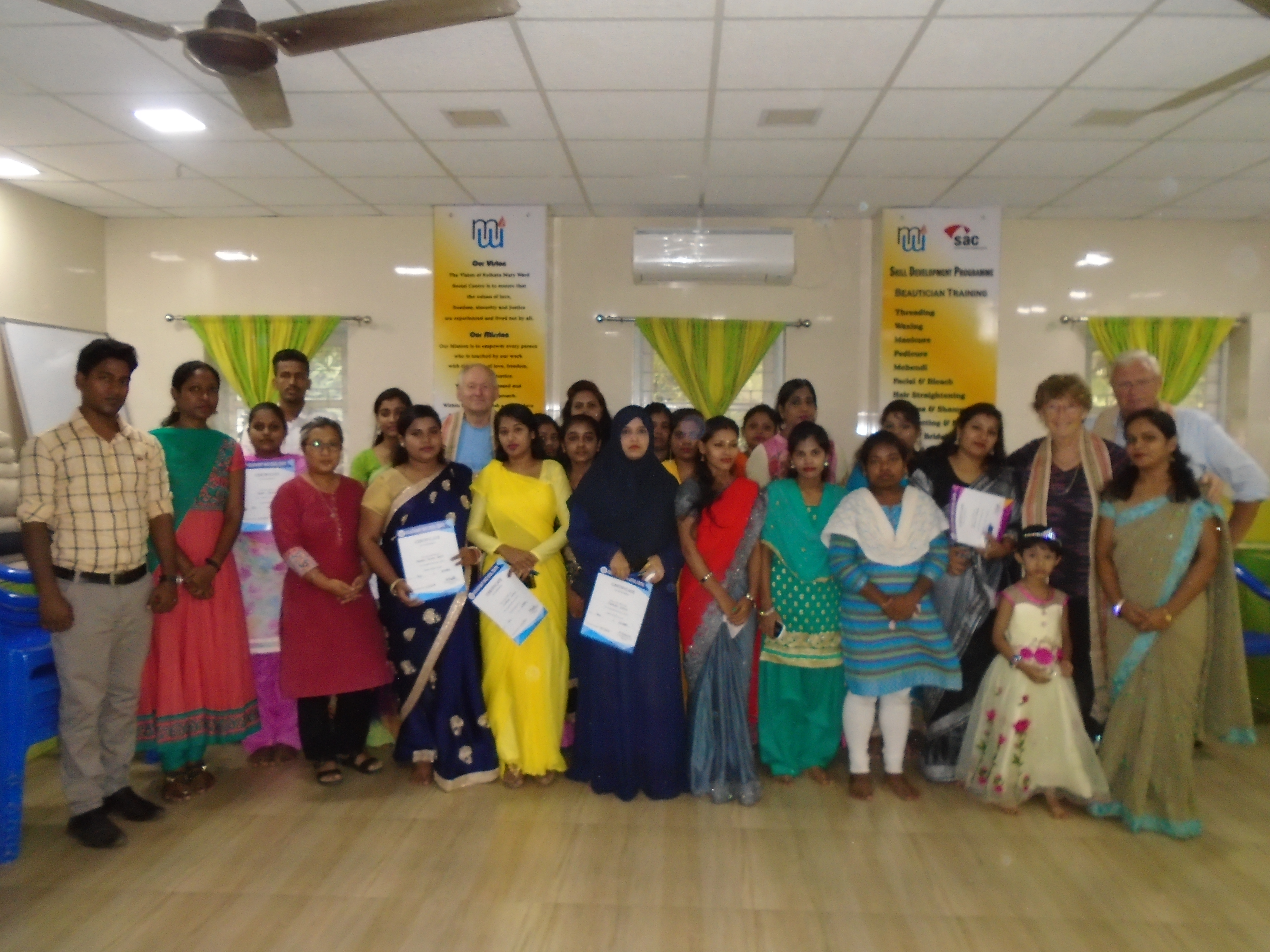 Certification of Beautician and Spoken English Course
November 26, 2018
The Certification was done for the Beautician & Spoken English course. 8 students from the spoken English course & 13 students from the beautician unit had received the certificates on 5th November 2018, after the successful completion of three months training. An examination was conducted & then the certification was done.
Therefore English will bridge the communication gap .Speaking English, clearly, confidently and fluently is something they can master in and this opportunity to practice is what spoken English course provides.
The Beautician unit of KMWSC has helped the students get a foot in the door of the growing beauty, and grooming industry. They could also work as a beauty consultant for any company or as a freelance beauty consultant working from home. They are now qualified to provide services like facials, body treatments (exfoliation and massage) lash & brow treatments, manicure and pedicure, waxing services and make-up application etc.
Mrs Joke Jansem, Mr. Peter & Mr. Hans (members of SAC) from Netherlands, had given the certificates to the students & the students were equally excited and happy to receive the certificates from them. They congratulated and encouraged each & every student for a better future.
In the end the students had planted trees at the  KMWSC premises to mark their achievement .