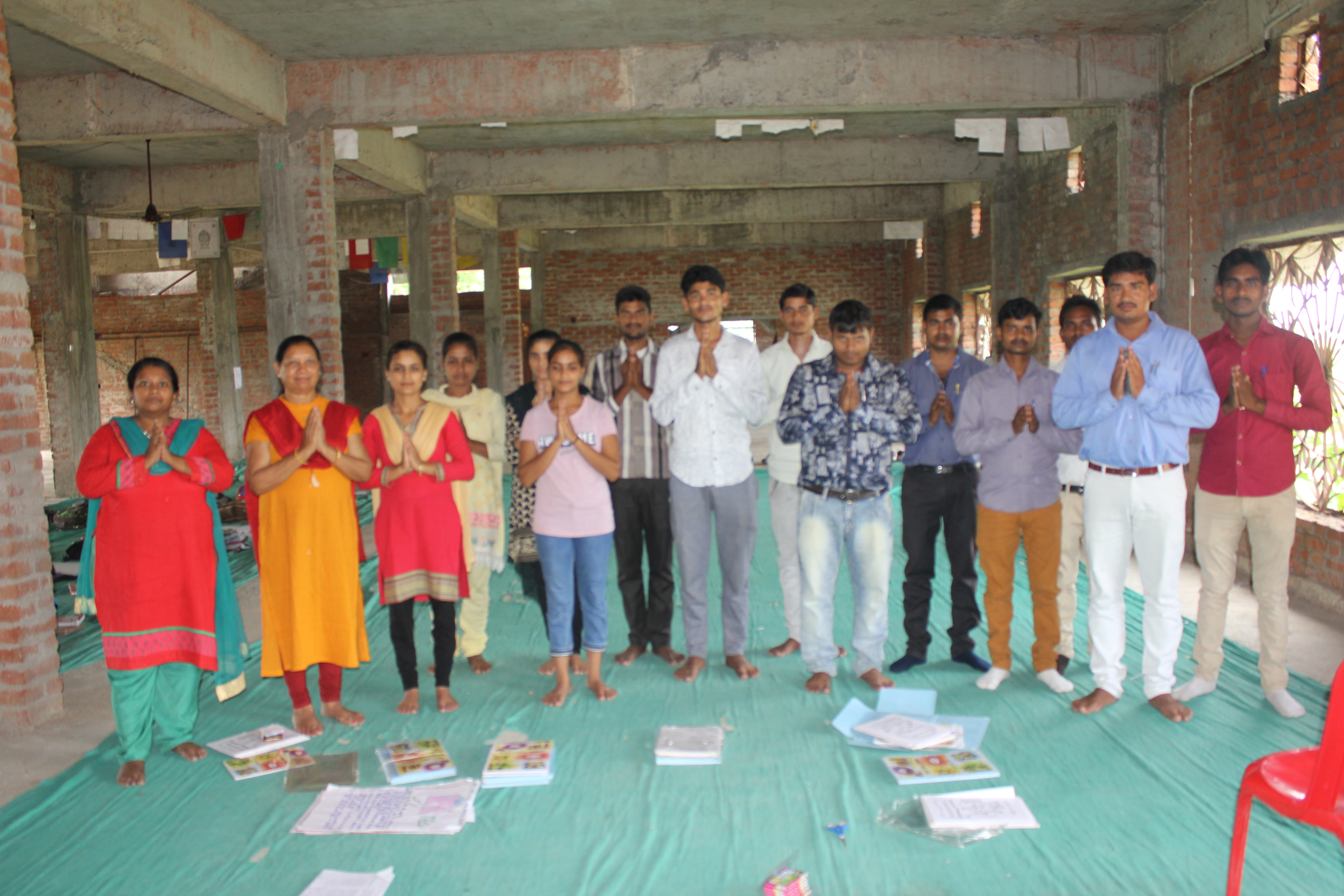 Building Capacity of teachers of the remotest areas in Uttar Pradesh
September 3, 2018
KMWSC conducted 4 days Barefoot Teachers Training at Youth Buddhist Society of India, in Sankisa famous Buddhist tourist place, 70 km interior of Etawah town, in U.P. from 20th to 23rd August 2018. In spite of rainy season which had flooded many parts of UP, two resource persons from KMWSC had travelled to Itawah, UP all the way from Kolkata. 35 candidates attended the training from Party park school run by the organisation, Youth Buddhist Society of India. There were 26 female and 9 male candidates. The teachers from the other schools were invited as well.
The training started in a friendly atmosphere and participants were given level-II training. The trainees were keen, excited and  enthusiastic to begin the training programme.
The main features of the training were following:
Theme teaching where a specific topic was given and according to it the participants were asked to add related topics which enhanced their vocabulary.
Special emphasis was given on Spoken English; the teachers were brushed up with formation of sentences parts of speech and paragraph.
Conversation exercise was a part of the training with real object.
The interesting aspect of the session was story telling with action.
In number development place value with ABACUS was the main focus of the training.
Addition and subtraction were taught with the help of bundle of straw which signifies the number.
To energise the participants, number and language games were played with the help of trainer.
On the last day Teaching learning materials were prepared by the participants which were the main focus of the training.
The Director of the organization was impressed by the new way of teaching methodology. Even the participants were extremely happy to get the opportunity for the training. The participants and the director are so impressed and happy that they are willing to come to Kolkata and have one more training.  One of the female candidates, Sandhya Boudha, age- 22 said, I am so happy to learn in a simple way and in creative ways. I can teach the children now with my new learning and I am sure the children will enjoy and benefit from me".